Business
Fintech Trends Worth Following in 2023 and Beyond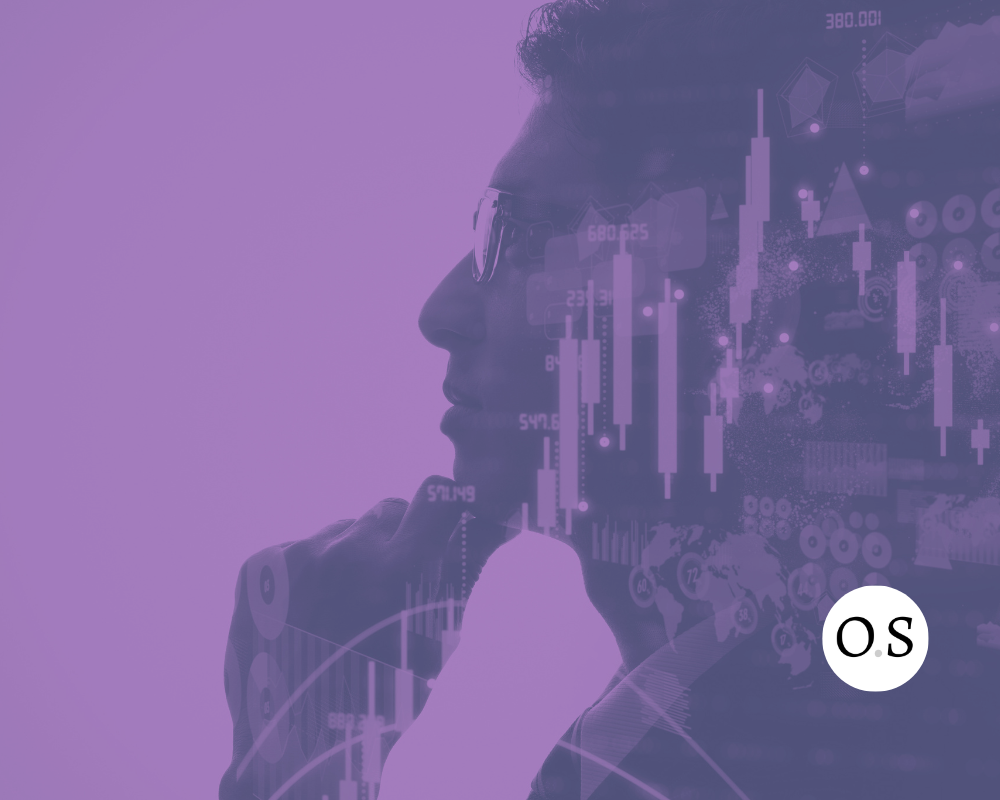 Fintech faces many challenges right now. Changes caused by post-pandemic events, supply chain fractures, and political conflicts reshaped consumers' behavior and the market in general. All the events and changes are reflected in the bespoke solutions of Fintech. By creating trends and building future-ready solutions, Fintech companies try to satisfy global regulatory requirements and meet customer demands. And Fintech solutions are still trending, despite a 30% decrease in global investment last year.
The Global Fintech Market was valued at USD 133.84 Billion for 2022 and is projected to reach a value of USD 556.58 Billion by the year 2030. The Global Market is expected to grow, exhibiting a Compound Annual Growth Rate (CAGR) of 19.50% over the forecast period.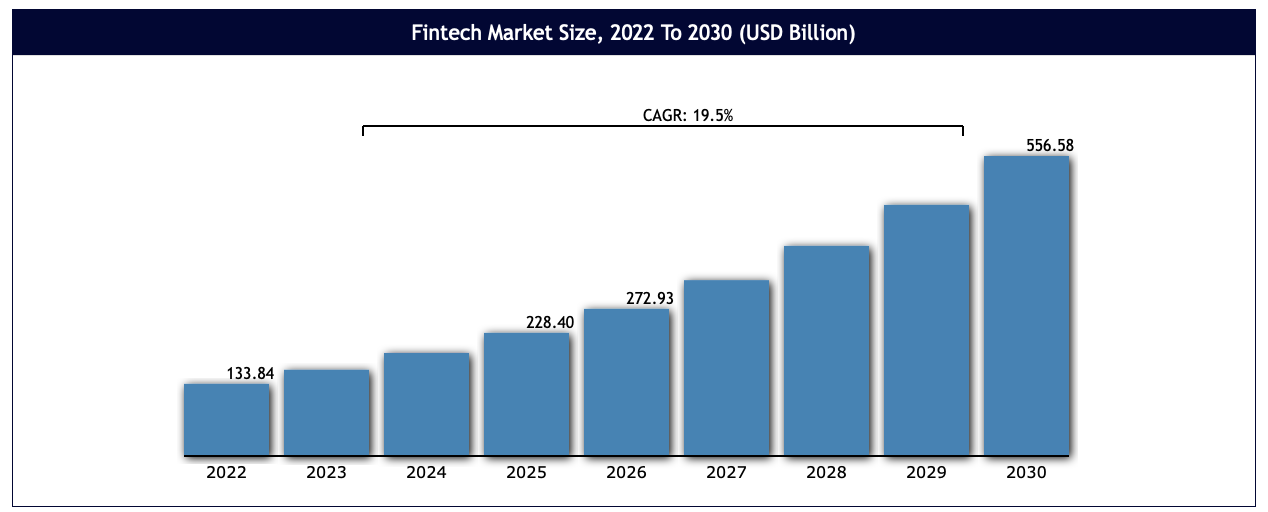 Today we want to present those trends shaping our environment - with an aim to help you stay ahead of the curve. Let's see what novelties Fintech has to offer.
Contactless Payments
The pandemic changed many things about our day-to-day transactions. In particular, there was a massive shift towards contactless payments. The SARS-CoV-2 virus (the cause of COVID-19) can survive on coins up to four days and on bills for up to three hours. Combined with the requirement for social distancing, consumers had to switch to much safer payment techniques. Three years later the trend is still growing, with RFID (radio frequency identification) and NFC (near-field communication) technologies attracting new users.
Consumer preference for digital/mobile wallets and payments has also experienced major changes - 69% of buyers were interested in paying by their phone or wearable device in 2022 vs. 22% in 2020.
Online lending and BNPL
Another side-effect of the pandemic is the automation of money lending processes. During the lockdown, clients started borrowing money with less effort and without a need to visit their banks. Moreover, lending has become more affordable for customers - online platforms often offer lower interest rates and more flexible repayment terms than traditional banks.
Deferring the payment has become desirable among e-commerce consumers. The Buy-Now-Pay-Later (BNPL) won over a lot of buyers' trust, which caused the growth of solutions like Klarna. BNPL is a short-term financing solution that allows making purchases and paying for them at a future date. Projected to reach $3.98 trillion by 2030 and trusted by various brands, BNPL is a convenient tool for building customer loyalty via effortless shopping.
Blockchain Technologies and Governments' Centralized Cryptocurrencies
Blockchain is a decentralized digital ledger technology enabling secure, transparent, decentralized transactions between two parties - without intermediaries. Cryptocurrency is the most recognizable use of blockchain technology which has gained a lot of attention because of its contrast to fiat money. What's more, the continued popularity of Web 3.0 pushed a few banking institutions into experimenting with Central Bank Digital Currencies (CBDC). Notable examples like Sand Dollar (by the Central Bank of The Bahamas) and Digital Yuan (by China's central bank) have yet to see mass adoption, but as more transactions move to the blockchain, this type of currency is expected to become more and more common.
RegTech
Regulation Technology, or RegTech, became popular during the 2007–2008 financial crisis. The main goal at the time was to make compliance easier and lessen regulation costs.
Simply put, RegTech helps financial institutions follow regulatory requirements via technology by dealing with tracking, reporting, and compliance-related issues. The goal of RegTech solutions is to make searching for data breaches, cyber hacks, money laundering, and other fraudulent activities faster and cheaper.
Conclusion
As you can see, the current market situation forces FinTech to create "future-is-now" solutions - banks and financial institutions must adopt a service-oriented and bespoke approach to develop innovative digital services for clients. According to Forbes magazine, by 2023-2024, blockchain, AI, and IoT usage in financial transactions will rapidly grow.
The right technology choices mean two steps forward rather than one step back. Obsidian Systems, in its portfolio, has more than 40 fintech projects developed for tech-oriented and tech-agnostic clients. If you need a consultancy that gives you a guarantee of delivering a working prototype in ten weeks or less - contact us!